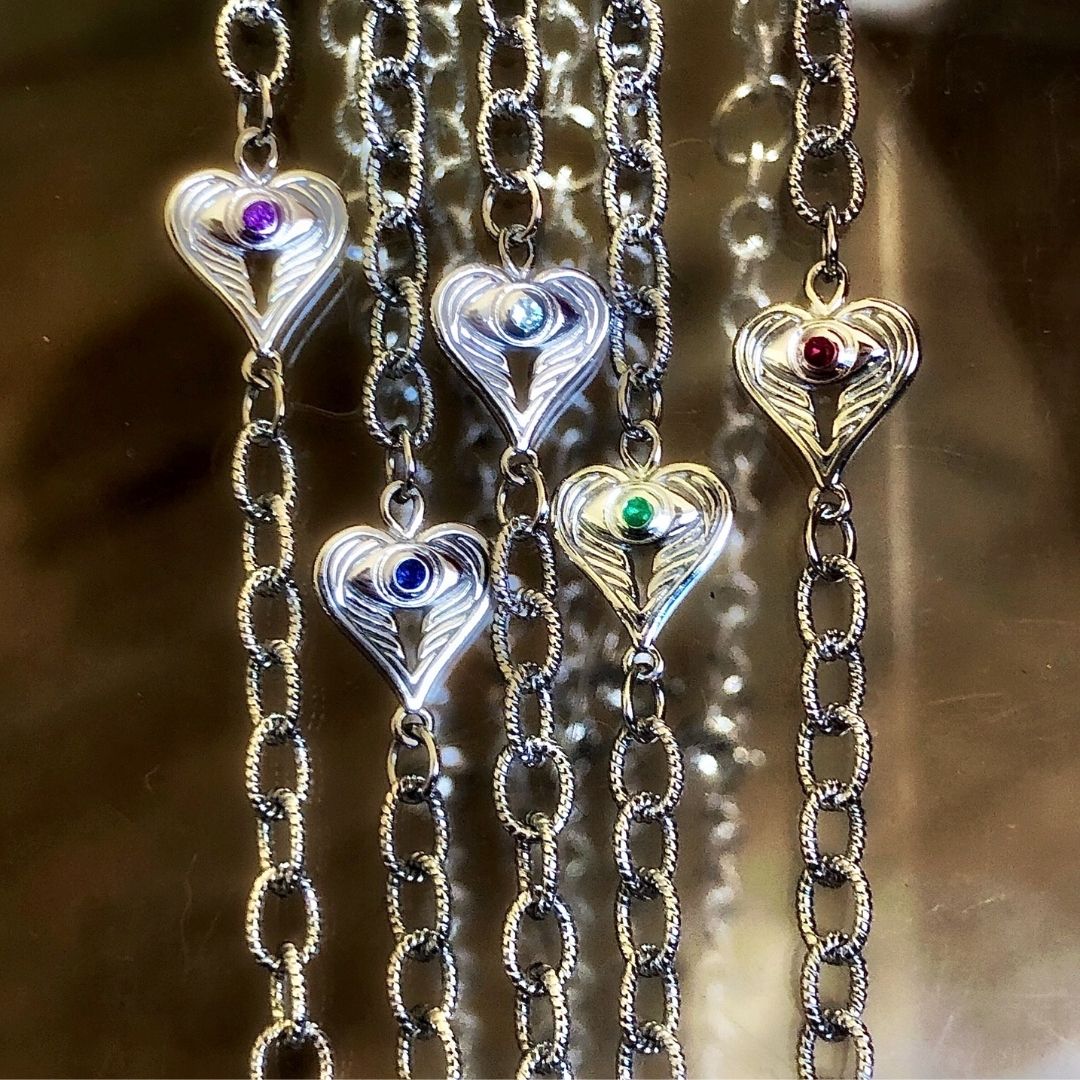 The "ALL NEW" Birthstone Necklace with positive vibes personalized just for you!
The "All NEW" Goddaughters AngelEyes Heart Sterling Silver Birthstone Necklace just arrived at QVC.com and is now available with the option of 12 different evil eye gemstones to choose from.

You can now personalize your AngelEyes Heart that will sit on your shoulder with a gemstone that is meaningful to you. Whether it be your birthstone, a loved ones birthstone or your favorite healing  stone of choice, this customized necklace is filled with positive vibes.
The AngelEyes Heart design is a powerful combination of symbols created to help make you feel protected and empowered. This special necklace was designed to have the AngelEyes Heart symbol lay by your shoulder as a reminder that you are loved and protected.
Check out Goddaughters Sterling Silver Birthstone Heart Necklace here...https://www.qvc.com/Goddaughters-Sterling-Silver-Birthstone-Heart-Necklace