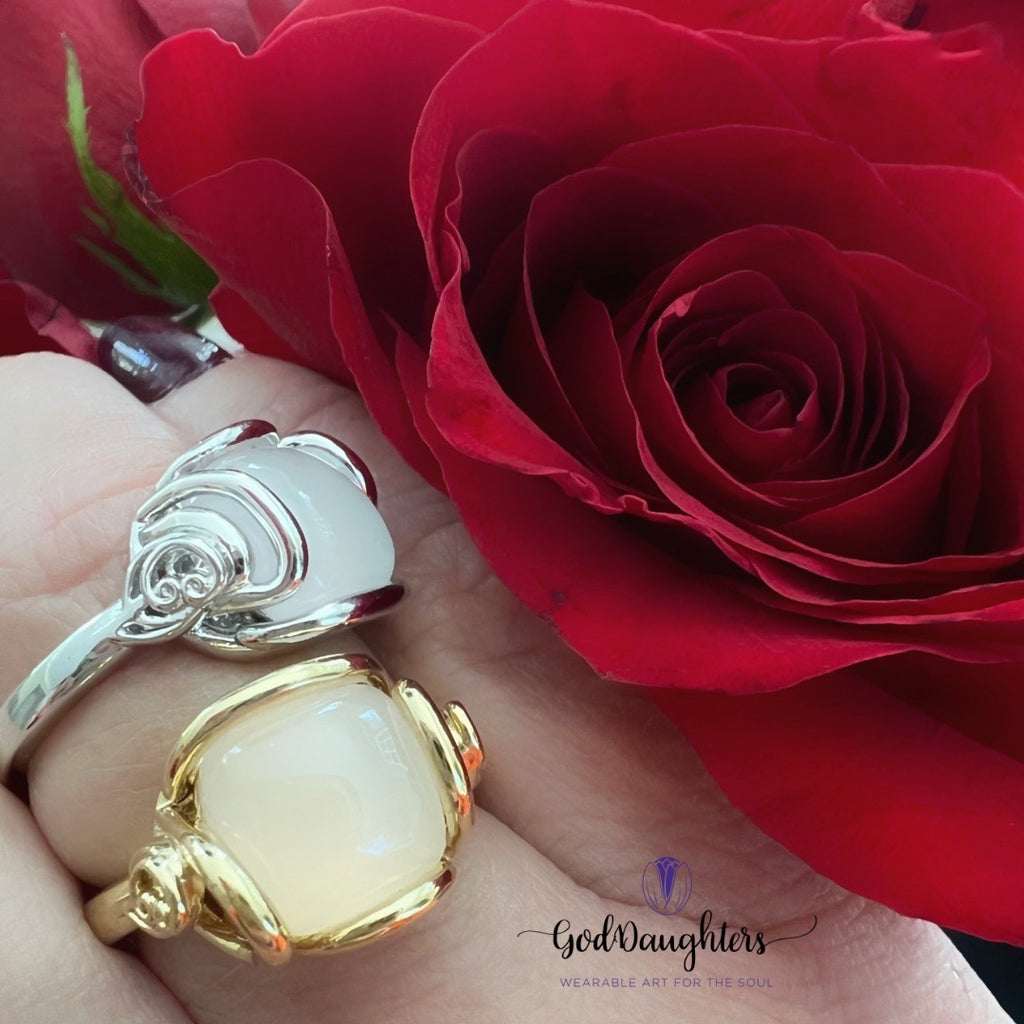 Everytime you touch this Gratitude Rose Ring by Goddaughters let it remind you of something to be grateful for.
Created to help remind you to stop & smell the roses & that "It's not happiness that brings us gratitude.... it is gratitude that brings us happiness."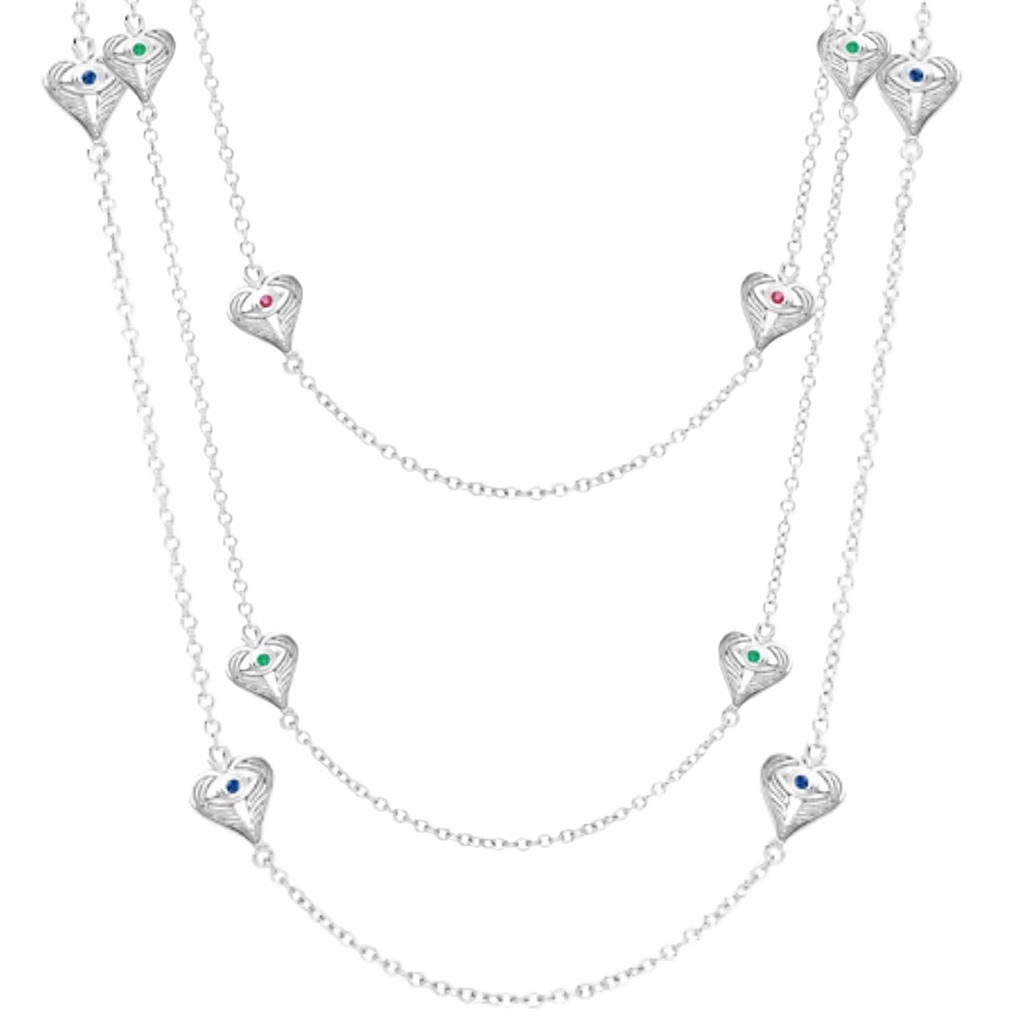 A heartfelt burst of shiny new Goddaughters designs filled with symbols of love, gratitude, peace & protection have just joined the QVC.com line up just in time for Valentine's Day!
The Goddaughters AngelEyes Heart Hoops and the AngelEyes Heart Station Necklace have arrived at QVC.com! Filled with powerful symbols of love, protection & healing gemstones energy. Feel at ease in the knowledge that not only do you have an "ANGEL" guiding you but have "THE EYE" protecting you from any negativity aimed in your direction.

The AngelEyes Heart Station Necklace is available with 4 different gemstones options including....Ruby~Emerald~Garnet ~Blue Sapphire in Sterling Silver or Rose Gold Clad.


The AngelEyes Heart hoops are available in Sterling Silver & Yellow Gold Clad with choice of Ruby, Amethyst or Blue Sapphire genuine stones.

Gemstones are known to bring on healing energies such as....
Ruby- harmony,passion & zest for life
Amethyst-positive energy ,calming peace of mind
Blue Sapphire- protection & good fortune
Emerald- love and healing

Garnet-power, strength, and confidence
Also joining the Goddaughters QVC.com lineup is Goddaughters "Sterling Silver" Rose Ring" and coming soon the Rose Bangle will also be available. Originally from our Gratitude Rose Collection... This design was Created to serve as a reminder to be GRATEFUL and to Stop and Smell the Roses.
The G intertwined within the rose design symbolizes GRATITUDE & to remind you to be present & count your blessings.
The Gratitude Rose Ring is made of sterling silver and is designed with a bouquet of our Gratitude Roses that won't wilt away.
You can treat yourself or someone you love with a gift filled with love and gratitude. Check out Goddaughters at QVC.com

Wishing you a very happy Valentine's Day!
XO,
Angela